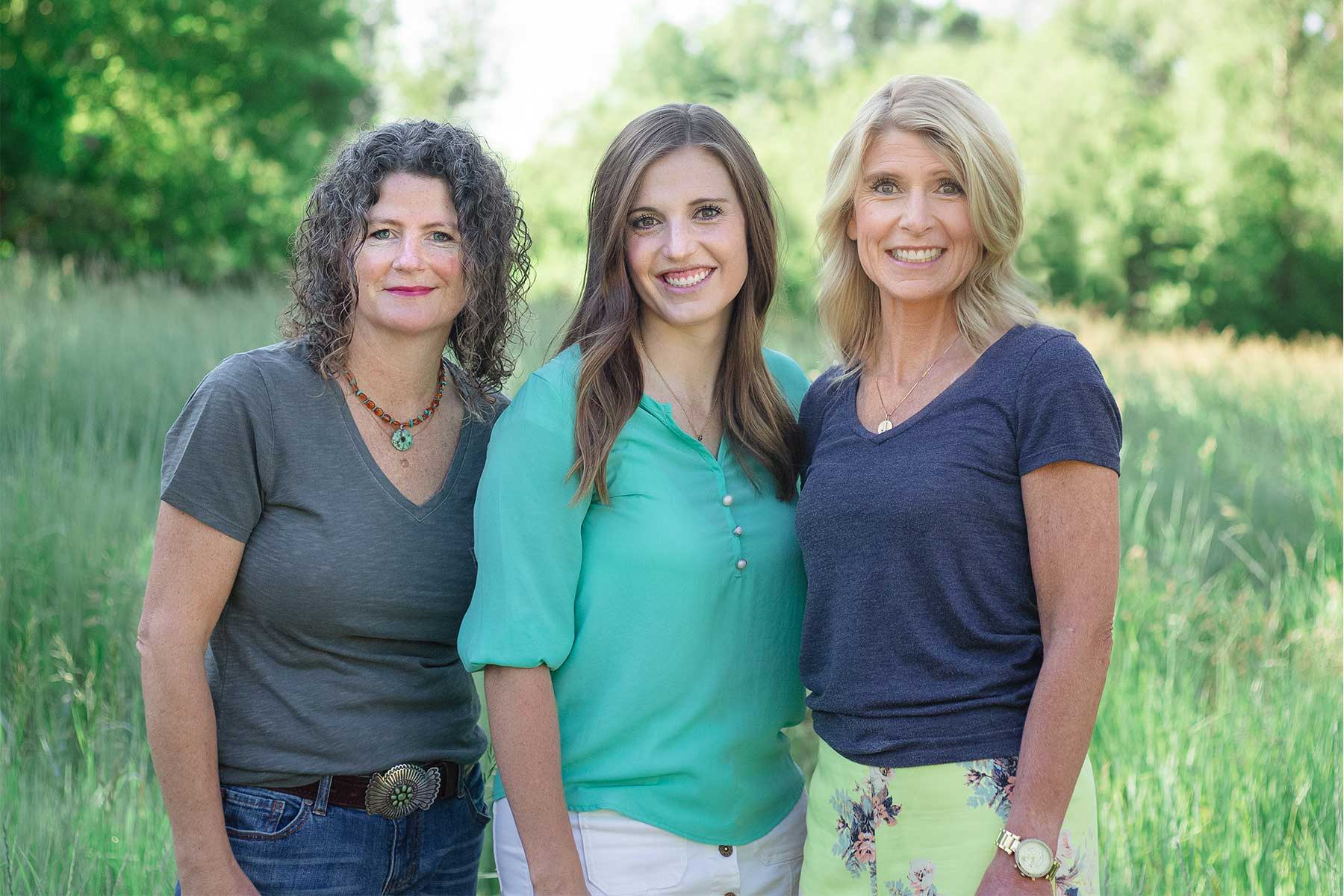 EmieJames, a charming shop in beautiful Eden, Utah is more than just a place topurchase a thoughtful gift or a bouquet of freshflowers. Located next to award-winning Carlosand Harley's Mexican restaurant EmieJamesis a gathering spot where visitors are encouragedto stay and enjoy the beauty of the 120-year-oldVictorian style home that houses the store orrelax under one of the many shade trees. "Graba complimentary soda from our fridge, feel thefriendship and linger longer," said owner Lisa Pack.
EmieJames opened its doors two years ago withthe chosen theme, "Celebrate Life and Home." Theshop is full of gifts for all ages and styles. Theycarry beautiful and funky jewelry to celebrate life'smoments, darling kitchen bowls and platters, homedécor, and fresh seasonal florals arrangements."Our hope is to go beyond just the transaction,"Marne' Grange explains. "We offer monthlyworkshops and cooking demos and strive toevolve with our customers' needs and wishes."Owners Marne' Grange, Emily Hogg andLisa Pack came together to combine eachindividual's strengths and talents. Marnea marketing graduate from Weber StateUniversity leads their social media andwebsite EmieJames.com. "We includea handwritten note and a bagof candy with every onlineorder shipped," said Marne'."We are so lucky to haveLisa on our team," said Emily."Her twenty years of experienceas a jewelry rep and knowledge of current trendsguarantees that customers can always findsomething new and different."As a wedding consultant, floral designer andinterior decorator, Emily Hogg combines hertalents to assure that customers get a personalizedexperience. "Each wedding, floral arrangement andhome has a story. Finding the heart of these storiesinspires me to choose details and nuances that arepersonal and relevant to each individual customer."EMIEJAMES
WRAP IT UP.Yes, they do gift wrap. A signatureblack and white striped ribbon anda sprig of fresh greenery go onevery gift-wrapped treasure.
IT TAKES THREE.The three partners are true valleygirls. "Growing up in Eden, we havea deep love for our communityand valley," says Lisa. As a fun fact,Lisa and Marne' are mother anddaughter and the Victorian-styledhouse which is now EmieJameswas once Emily's childhood home.