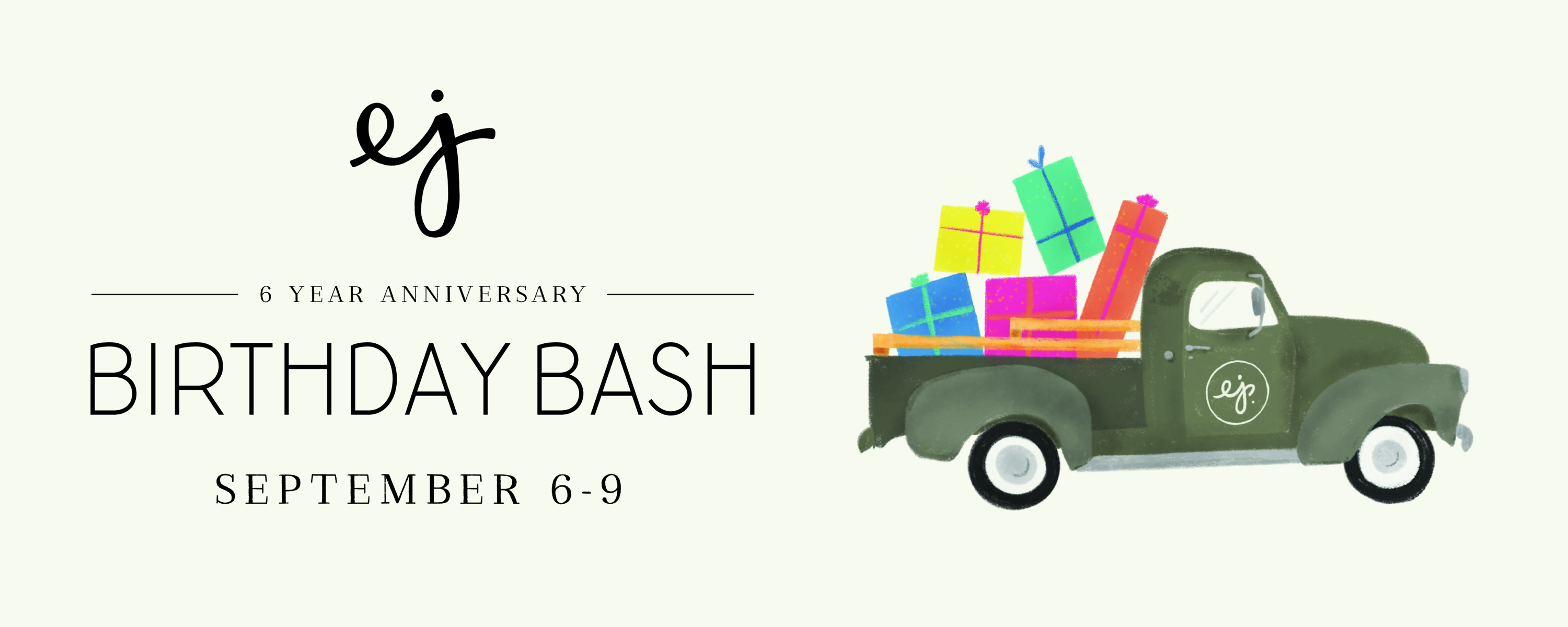 Classic Home - Angus Desk - Retails $2,500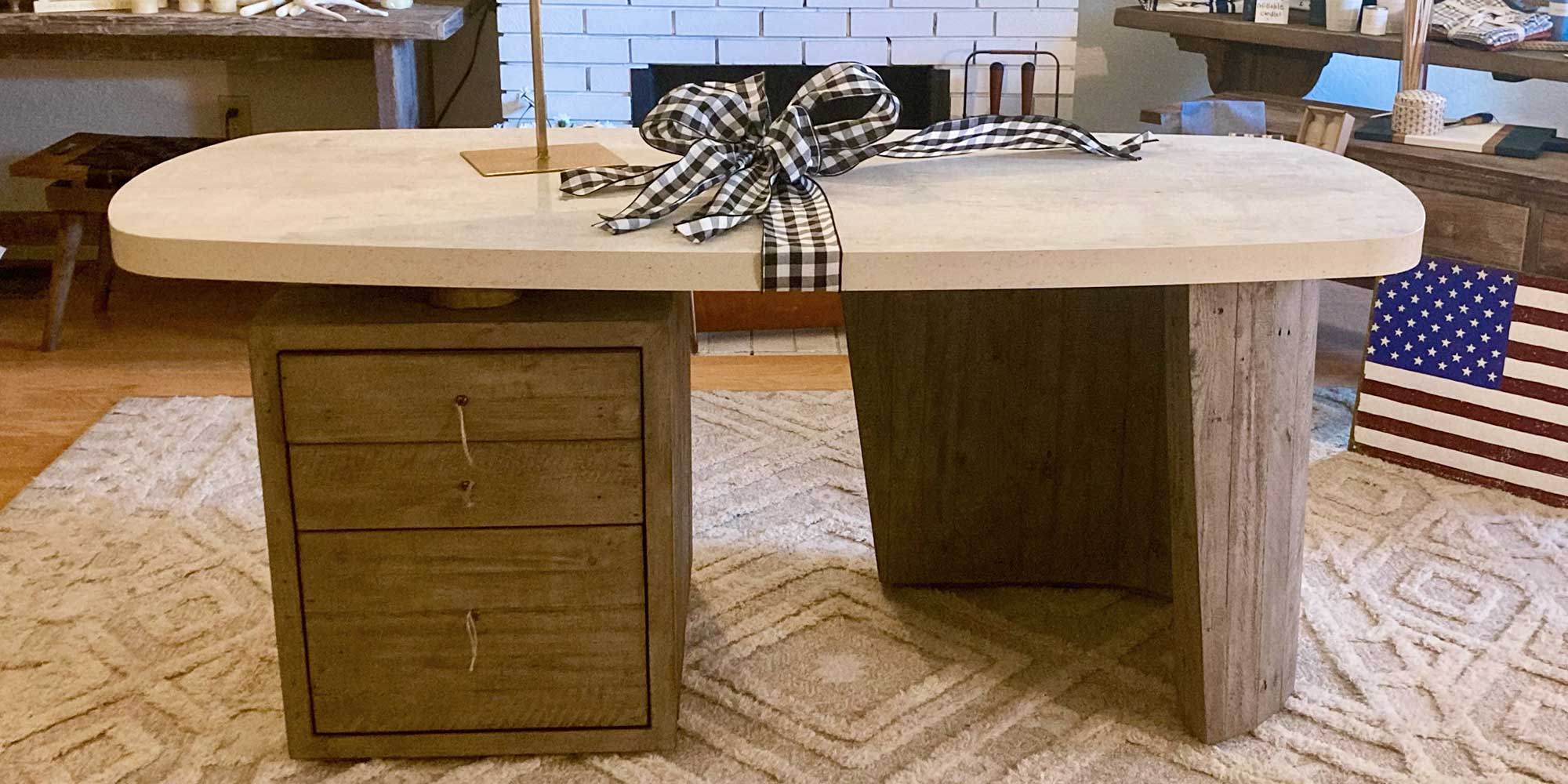 ✔️ Make a purchase online or in store

✔️ Attend our complimentary celebration dinner
EJ's most popular classes - Don't miss out - Limited Spots Available
Thursday, September 7, 5:00 - 7:00 pm
Happy Birthday Emiejames! Come celebrate with one of our most popular workshops. The Beginner sourdough class: learn the basics of sourdough - how to take care of your sourdough starter, what to do with the discard, and how to make delicious sourdough bread. Everyone will go home with their own sourdough start.
In celebrating EJ's 6th Birthday anyone that signs up will receive a $15 in store credit to use that night.
*Limited Spots are available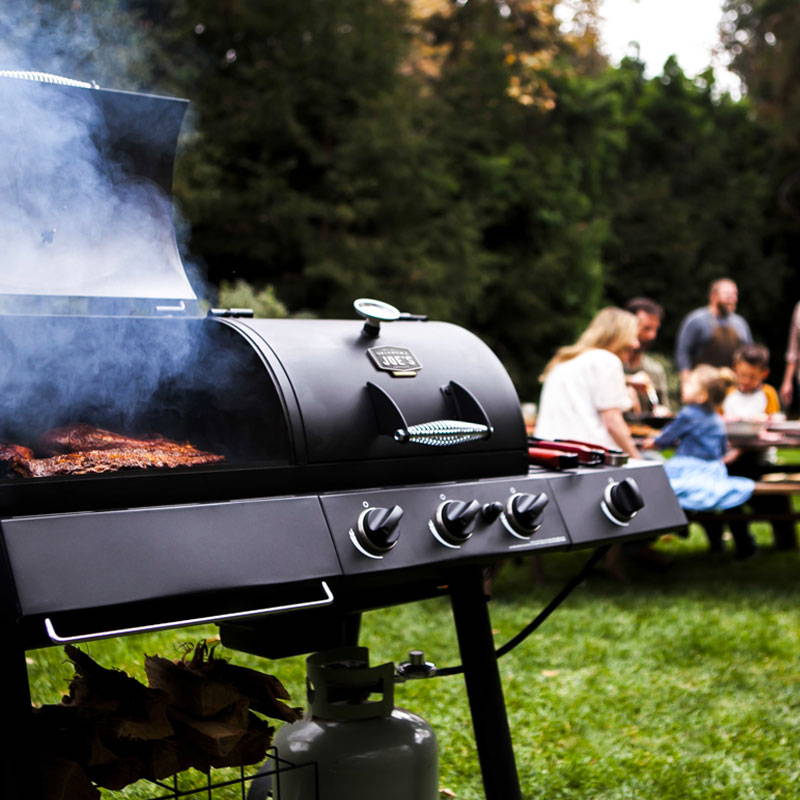 Friday, September 8, 6:00 - 8:00 pm
The Ultimate Meat Workshop you DO NOT want to miss! Paul Whitteker the dutch oven king will be joining the smoke master Jake Pack for an unforgettable and unbelievable night! We are talking dutch oven homemade Mac and Cheese, Ribs to perfection, Marinara Meatballs, and dessert that will melt in your mouth. Grab your tickets before they sell out.
Click here to see the full menu
In celebration of EJ's 6th Birthday each couple that signs up will receive a $25 in store credit to use that night.
*Each ticket includes two guests